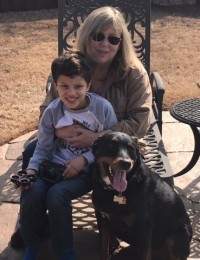 Technician
Audrey started at Family Friends Veterinary Hospital in December 2016. She has been in the DFW area for 16 years and has been in the animal care field for 20 years.
Audrey has lived 8 different states in the last 35 years. She has life lessons that make her compassionate and sensitive to the needs of animals and their owners.
Her hobbies include reading and spending time with family and friends. Her favorite pass time is taking family bike rides with her husband and precious grandson.